Fully equipped and furnished rental apartments in The Hague.
A place where

the day
ends calm

and

morning starts

full of energy.
Residence Copes is a very modern and recently renovated apartment complex in the city center of The Hague. 17 high quality rental apartments close to most embassies and nearby the beaches of Scheveningen and Wassenaar are available for clients working on a temporary basis in The Hague for a minimum period of 4 months. All rental apartments of Residence Copes in The Hague have an interior with a unique theme, inspired by famous historical places and objects in The Hague. Residence Copes: "A place where the day ends calm and morning starts full of energy."
The changes in a city from old to new captured in one picture. New office towers rise above ancient city palaces on the …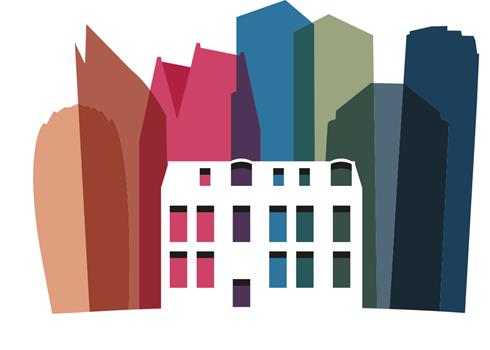 Enjoy your

free time

with 
sightseeing, sports or shopping.
The Hague is a bustling city in a beautiful part of The Netherlands. The Hague is very well located and easily accessible by train or car for visits to Amsterdam, Leiden, Utrecht and Rotterdam. There are ample things to do in The Hague or in surrounding cities if you like to relax and experience good pubs and restaurants, enjoy a bike tour or a world class museum visit!
Here's why